🌈 The Church is a completely independent entity
🏛 Your support makes it possible
🌎 All items are shipped worldwide
❤️ If you see an item that you really want but cannot afford it, please get in touch here!
For more information on shipping, returns, packaging etc please see the box at the bottom of this page!
We hope you are well and keeping safe during this particularly stressful time. Our love goes out to everyone affected, especially the frontline staff who are facing the challenge worldwide.
This is an incredibly difficult time for the music industry as a whole. Promoters, venues, touring bands, tech crew and everyone else involved are facing complete meltdown. We would urge you to support the bands and artists you love in whatever ways you can.
👍 At the time of writing this, online shopping and the like is still encouraged by the authorities, with the virus highly unlikely to be transmitted via posted items, so we will continue to mail out records and merch worldwide as long as the mail system is functional. Brother Sam, who does the regular shipping, will be ensuring the utmost hygiene standards continue to be upheld.
⏱ Please note there may be some delays for international orders due to internal postal services, we thank you for your patience and equanimity!
👚 Also please note some t-shirts may come with COTCS stitched-in labels, some with COTCS printed labels, our relabellers have closed during to the lockdown so we are moving back to the printed type until further notice!
Yours in peace and harmony,
Brother Bill x x x
P.S. Wash your hands (obviously)
You will be charged VAT upon delivery by the delivery service or customs. At this time it is too complex for us to factor the country specific VAT into the cost of each order. Rest assured no VAT is charged by us, so you aren't paying double VAT. Please check your country's rates as they differ across the EU. 
We recommend 'tracked and signed' shipping in case it gets held up in customs.
If you don't use 'tracked and signed' shipping and it is held up in customs please be aware that might take a couple of weeks extra to pass through and we won't be able to track it down.
As a rock group and spiritual organisation based in the UK who maintain focus on the unity of all living beings, we hope to return to your warm embrace as soon as half the voting public in this country stop being xenophobic nationalistic arseholes.
Yours in peace and harmony,
Brother Bill x x x
Join the thousands of wonderful supporters from around the world!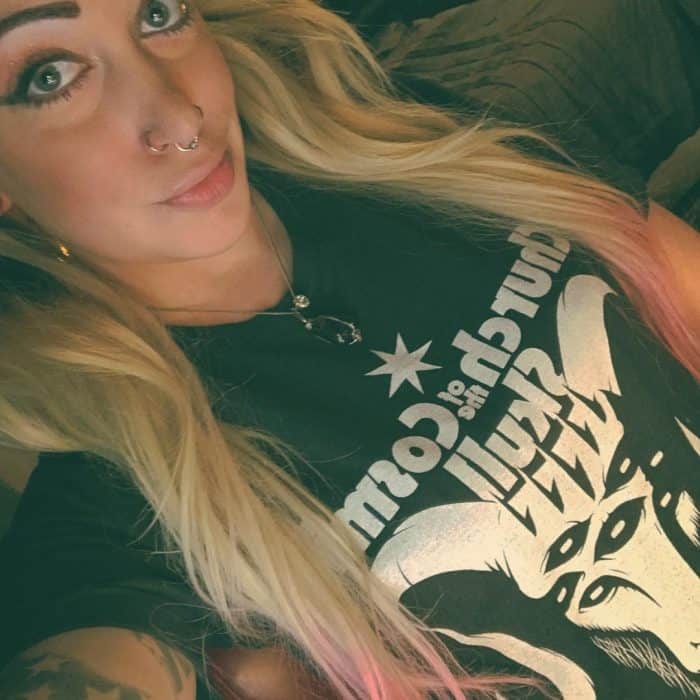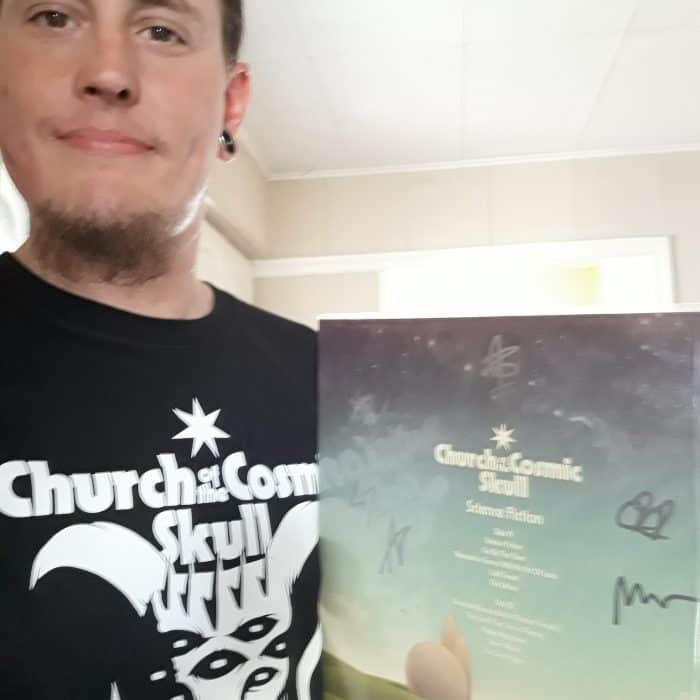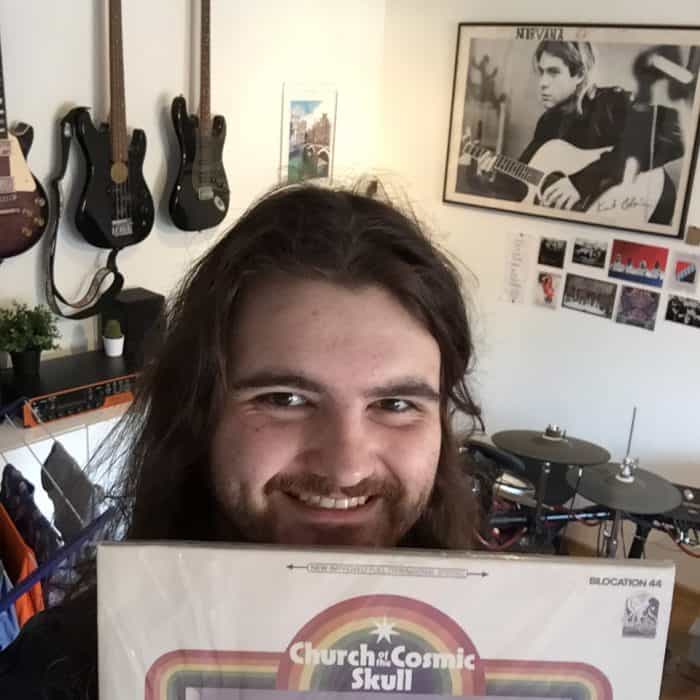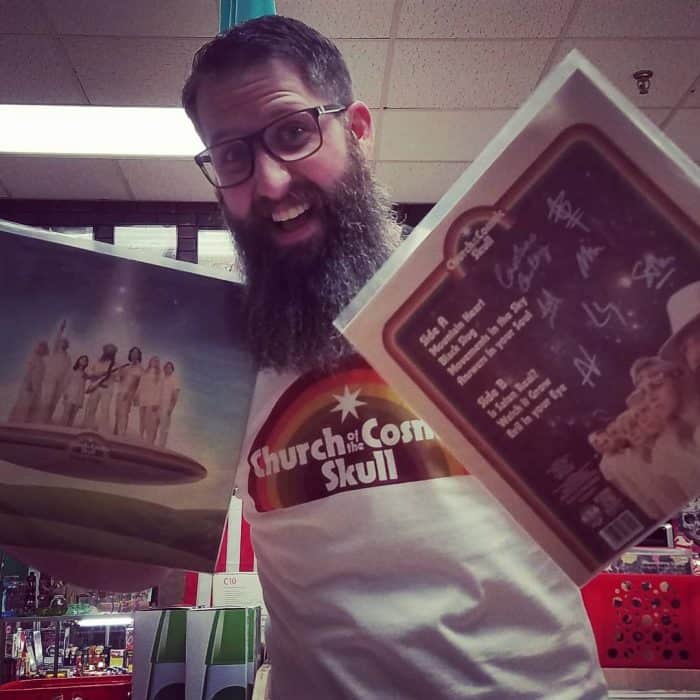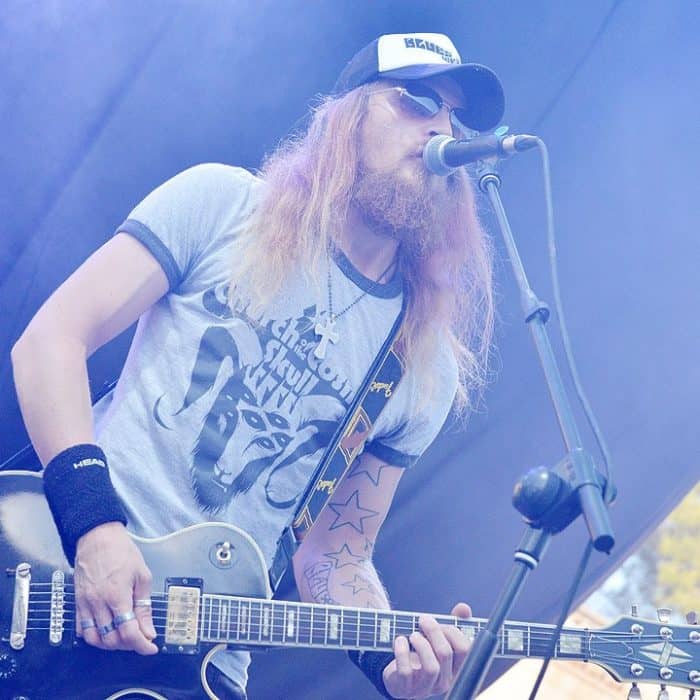 "Their service is as excellent as their music. Brother Bill replies quickly to emails and the added slip signed by Sister Caroline is a bonus keepsake for the band. The packaging was perfect to protect the covers from bent corners and arrived very quickly despite a postal strike here."
★★★★★
- Sean
USA
"The service here has set a new standard for professional and reliable online shopping. I cannot recommend the service here enough!"
★★★★★
- Zak
Oroville, California USA
"All arrived in a timely fashion without any wear on them at all. This band should all be commended on a stellar experience from beginning to end of transaction."
★★★★★
- John
USA
"You guys and gals are amazing to your fans. Quick replays to comments, emails, etc. Keep fighting the good fight you beautiful souls and I'll always be here to support."
★★★★★
- SpaceCowboy
Heber Springs, Arkansas USA
"My absolute favorite band since experiencing both albums and actually having Brother Bill reach out personally in response to an email I sent. A devout follower of the church I am."
★★★★★
- Justin
Joshua, Texas USA
"Nothing but help and quick response was shown to me......and the vinyl itself is amazing"
★★★★★
- Matthew
Fort Oglethorpe, Georgia USA
"Just received my LP and I'm over the moon with it! It even came signed from all the band. Thank you so much you guys! LP quality is fantastic too"
★★★★★
- Jim
Chez Vegas UK
"Would like to say as well that it is mega convenient to be able to contact the Church directly regarding orders or any other questions. I sometimes just email them to hand out some virtual high-5's, as annoying as virtual high-5's may be, they are always kind enough to reply"
★★★★★
- Jon
Oklahoma USA