One of the most frequent questions we get asked is:
'What can I do to help the Church?'
The Mission for an Intergalactic New Direction (MIND) is an outreach advocacy movement dedicated to championing the message of the Church by helping the world and telling them it was our idea
Word of mouth is the most effective promotion on the planet. A recommendation from a trusted and respected source such as yourself not only enriches the life of the receiver, but it enriches your life too. 
This technique isn't reserved to you attending social events uninvited and steering every conversation back to the Church until everyone leaves – these days, you can do it on the Information Superhighway or 'Inter-Net'. 
We have optimised this web portal for maximum indoctrination potential – share the Church hyperlink with friends, family, or anyone you think might benefit: 
Entertainment industry professionals love nothing more than receiving constant and repeated demands from their audience to check out a new rock group / spiritual organisation. Contact your favourite festivals, radio DJs and journalists with your story of how the Church changed your life, and you might just change theirs!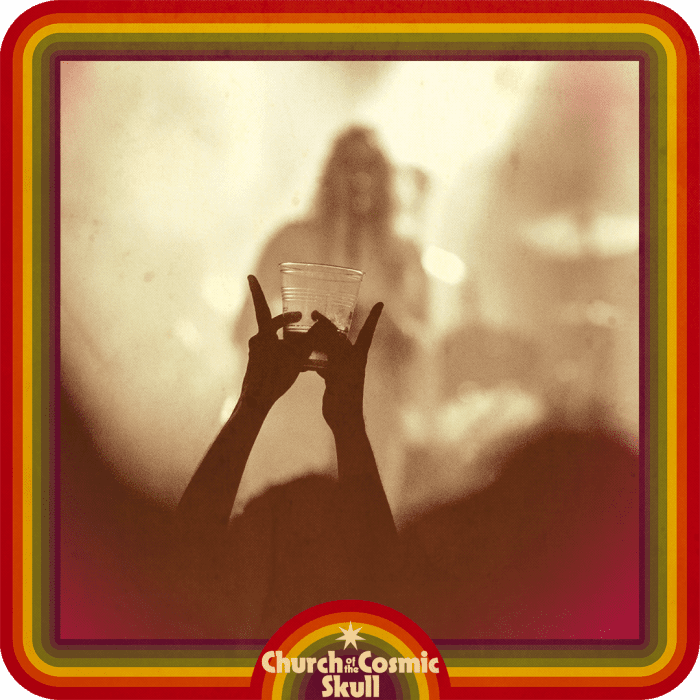 We heartily encourage individual or group-orientated acts of charity and kindness within the community – Please make sure you get lots of photos and video footage of people doing good things while wearing our t-shirts or reading our pamphlets so we can take full credit on our website without having to do any of the work!
Know a famous celebrity? Approach these personalities carefully – influential clout comes with a delicate ego – gently introduce them to our music, draw them in using our pamphletry and online materials, then make them think it was their idea to film a promotional video espousing the joys of the Church. High production value is ideal but not essential; see our professional video output for reference.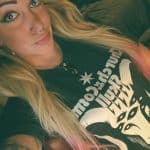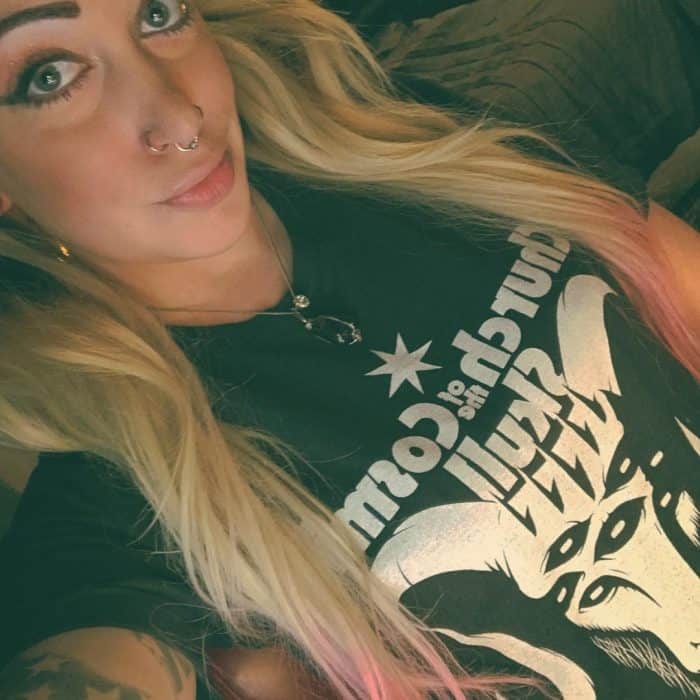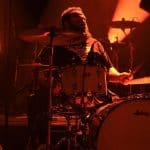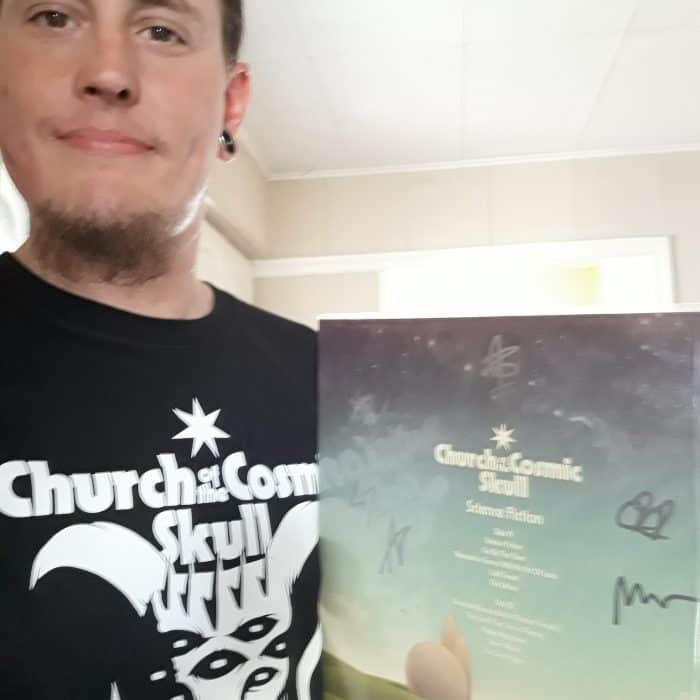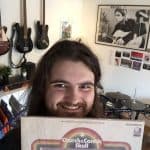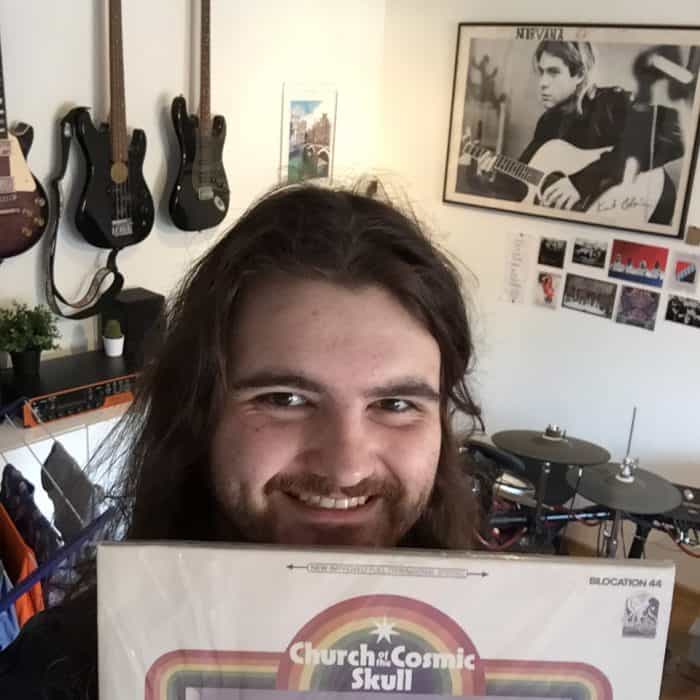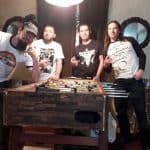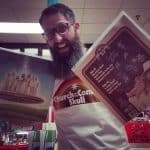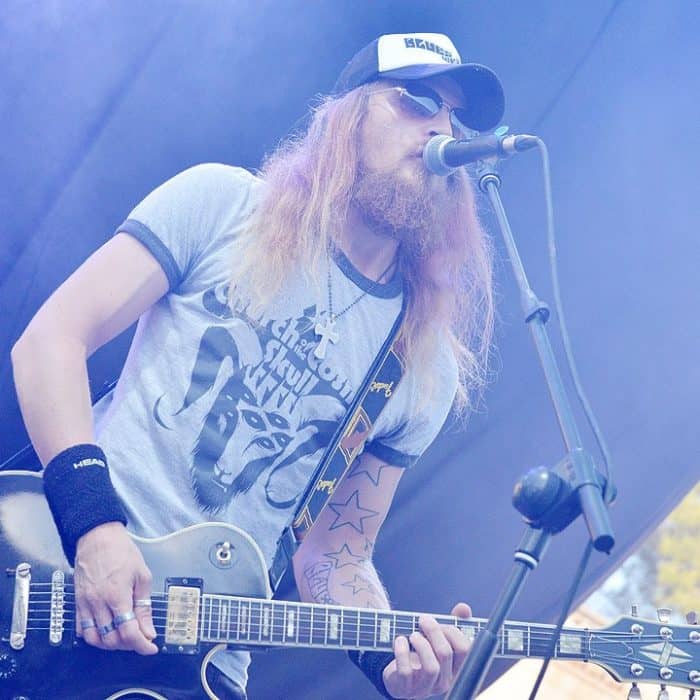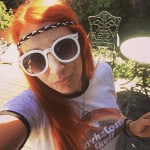 Send in a picture, review, or even video!
You might not be T. Cruise but here at the Church everyone is equal and celebrity status means nothing. Your reviews, photos and videos reassure and convince overly cautious new listeners that diving headfirst into a spiritual organisation such as ours is absolutely fine and normal and nothing to worry about whatsoever.
Who doesn't like having an early morning doorstep visit from a total stranger with a backpack full of promotional materials and a cosmic message to spread? Using our new MIND Pack you can transform yourself into a complete and utter PITA (Proponent of Inspiration, Truth and Ascension), spewing forth the light of Cosmic Rainbow from every street corner!
- Get your MIND Pack for Free! -
Get a MIND T-shirt, PITA badge and a pair of our illuminating pamphlets completely free next time you purchase any other item from the shop – Complete the following steps to get yours:
Join the Cosmic Family
Complete The Path
Pass the Psychic Resonance Test
Write a short review about the Church
Send us photo of you with merch or a short video about how the Church had changed your life!
Want to go deeper?
No spiritual organisation would be complete without a complex array of mysteries hidden behind an exclusive paid membership scheme. We are now offering an open invite to come as far down the rabbit hole as it goes…
Remember, not everyone has such exquisite music taste as you. Receive all phenomena with equanimity, and meet their mistakes with forgiveness and determination!
Thank you again for your
support & kindness,

Brother Bill
x x x